Reviews From Around the Web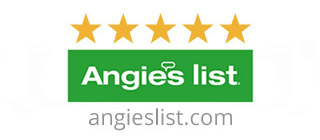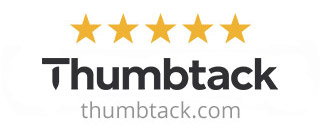 I found a deal on a whim from CoolingFX. They came out right away to check my units. Enrique was great, he's professional and polite while keeping me apprised of my situation the entire time. He showed me problems thatI have and provided a quote with no pressure whatsoever. I will definitely use them again.
Jacob K.
Cooling FX was able to get a someone out fast for my service call. The technician was very knowledgeable and nice. He was able to fix my issue and had me up in running before he left. I highly recommend Cooling FX for all your HVAC needs.
Pamela L.
CoolingFX is awesome. Rarely do I deal with a company that does what they say they are going to do. Technician was on time, professional. Repair was much less than I thought it was going to be. I HIGHLY recommend these guys.
Noel L.
Adios allergies and itchy eyes Excellent job guys, after a meticulous air duct cleaning I can definitely say my "allergies" are gone. Cooling Fx improved the quality of air in my house. Thank you Jesse and your team!!
Richard K.
Hi there.. I just had to write to let you know that one of your technicians was a wonderful help to me! I was having car trouble and he saw me and stopped to help me out with my situation. He's one of the nicest people I have ever met!! I know that he had a very busy schedule yet he took the time. What a wonderful guy. His name is Dave Sanders. Thanks so much Dave!! He's a keeper!
Lynn Gil
Rapid Response and All techs new what they were doing. As a property and project manager I can state this is one of the best contractors I have used in a long time. This company will definately be our go to on HVAC from here out. Well Done and Thank you.
David Hole
CoolingFX is one of the best air conditioning companies out there! I did a lot of research and had a few estimates. Jesse came by, gave his recommendation on what was needed and explained the different options that were out there. There was no sales pressure. I felt he had my best interest in mind. I purchased a new Rheem for my upstairs. The old Rheem lasted 15 years! The installers were professional, polite and neat. Highly recommended!
Ingrid S.
My AC stopped working. I contacted Cooling FX on a Saturday NIGHT during a HOLIDAY weekend and received an immediate response from Johanna K. She was professional, courteous and I couldn't be more impressed by the way this company, or Johanna, works. Thank you.
Cindi Ciarcia
I needed a new Air conditioner at a reasonable price, and as soon as possible; I was impressed with the options provided by Cooling Fx and I decided within a couple of hours, called them and they were able to install the very next day. The installer was friendly and helpful after the install they left my ac area clean.
Patricia. R